Deborah Collinson & Associates was established as a public relations agency in 1978 to handle product launches for top fashion houses and to develop new promotional ideas for the property industry.
Since 1990, the company has specialised in the wine and food trades, most notably organising Le Prix du Champagne Lanson and the House Wine of the Year Award.
Deborah Collinson & Associates has a wealth of experience in its chosen competitive field and offers unrivalled media and trade contacts, creative and communications skills to achieve the best exposure for your product..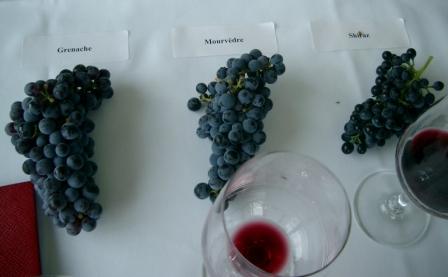 Grapes & Wine
Specialist PR agency listed in the top 20 companies in Harpers Survey

Highly experienced PR team

Continually high client retention levels

Expert and objective senior level consultancy

Specialising in pragmatic and effective communications programmes

Special and trusted relationship with press contacts in national, freelance, trade, consumer, lifestyle, finance and internet media

Understanding of how publications work and current press sentiment

Presenting press material in the format journalists want and are likely to use

Regular client contact to build successful working relationships

Liaising with client's other marketing advisers to maximise PR exposure

Advice and support on all aspects of media relations.